Podcast: Play in new window | Download
Facebook has traditionally been regarded as a B2C advertising platform. In this episode I explore what B2B companies can do to leverage Facebook in their sales and marketing process.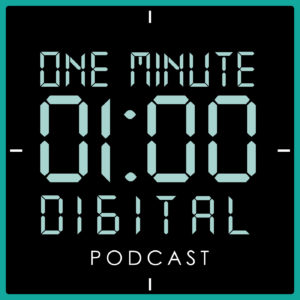 TRANSCRIPT
Welcome
Today we will talk about something that I wished a lot of B2B businesses tried in 2018, unless they haven't already started doing it. That is to start advertising on Facebook.
I understand that Facebook is not regarded as a sales or marketing channel of great value in business to business, for most business to business operations. There are other channels that I think B2B companies are focusing on.
But Facebook is one of the largest social media platforms on the planet, one of the biggest media networks with about 2 billion monthly active users. So you can't really disregard it, and it should really be part of your B2B marketing or sales strategy.
How should then B2B businesses leverage Facebook for a pure marketing and sales perspective? Let's say that you are trying to sell a service to a large industrial company in Germany. Who would make the decision to buy your service, compared to all the other services being offered to this company?
Well naturally it would be the employees of the company. As I mentioned before, since there are billions of monthly active users on Facebook chances are that those decision makers are on Facebook.
This is good news! Because this means that employees of the company can be targeted using Facebook advertising. You can basically target people in Germany that have indicated that they are employees of the large industrial company that you want to sell to.
Then you can also fine-tune the audience of course. For example if your service is related to IT, you can select people who are working for the company in Germany, within IT. You can also try to target audiences based on titles, such as CIO or purchaser, whatever is relevant to your product or service.
Now comes the more important part, and that is the content that will go in your post. This one I can't help you with too much, the only thing I can say is that you need a balance between sales and information in that kind of post.
You do not want to be to sales so that employees may backlash against your service, but not too vague either.  The good thing is, since you are already targeting a very specific audience on Facebook you can and you should tailor the content for that audience. And you can do it heavily. For example say "Employees at company X" etc, don't be too general because then I do not think it will work that well.
Of course there are a number of ways you can create an audience on Facebook and target your ads. This was just one specific way, you can of course select people that are living in a specific area. Maybe an area where you know that the company you want to target have their headquarters. There are all kinds of things that you can take into consideration when doing targeting like this.
This is everything for this time, thank you so much for listening and I hope to see you soon again.
If you want to contact me then go to www.dbyd.co , and you can contact me there. Thank you.